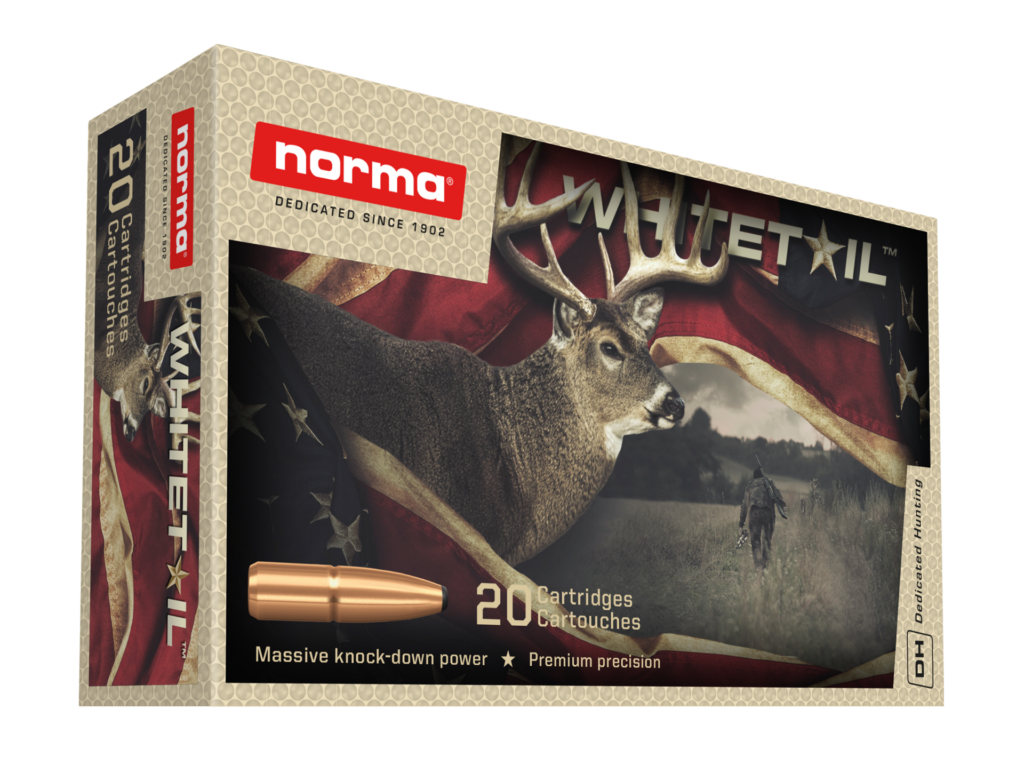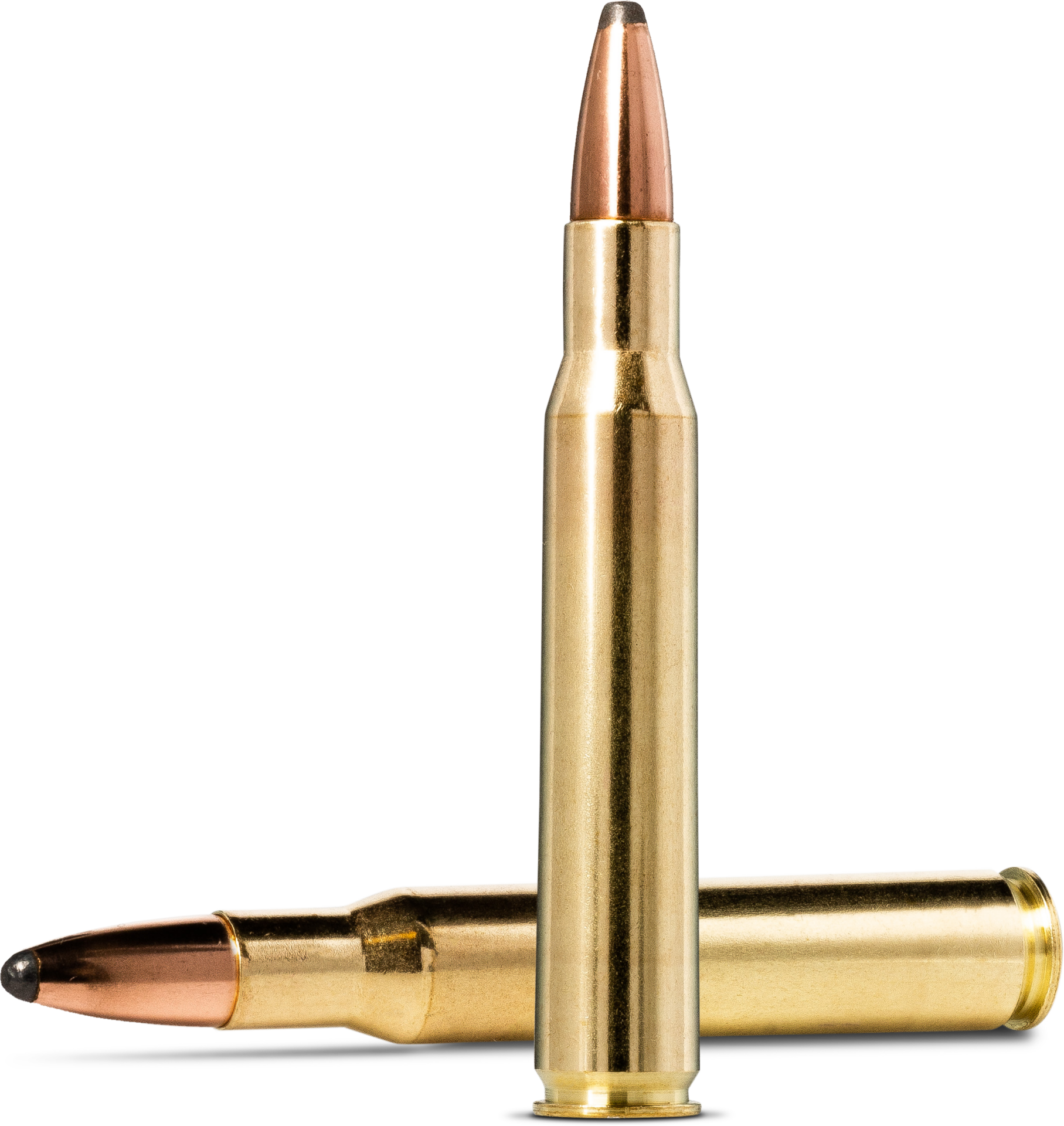 MSRP: $400-$650 for 200x bullets
(10x boxes) of Norma White – Caliber of your choice (243 WIN, 308 WIN, 6.5 WIN, 270 WIN, 30-06 SPRG, 7 MMRM, 300 WIN, 6.5 PRC)
World-renowned quality within reach.
When hunting season starts, you want to be able to count on your ammunition. NORMA's Whitetail line of ammunition is loaded with the highest quality brass that meets and exceeds the standard set forth by reloaders. NORMA Whitetail is designed to deliver the shot to shot performance you need to ensure your next hunt is always successful.
Soft Point™
NORMA's Soft Point is a popular classic among deer and big game hunters all over the world. It features a flat-based bullet which offers consistent accuracy every time. The exposed lead tip, coupled with a quick expanding lead core, results in fast knock down effect and deep penetrative performance, delivering all its energy in the vital organs.
Precision loadings
NORMA Whitetail is loaded in Åmotfors, Sweden, with the same consistency and care as all NORMA Ammunition.
Norma Brass Case
NORMA Whitetail features NORMA's famous high quality brass cases which allow the shooter to maximize their investment in the NORMA Ammunition. The cases are well known for their superior consistency and high reloadability, due to the perfect blend of high quality copper and zinc, together with a long heritage of in-house developed manufacturing techniques.
MAKE SURE TO FOLLOW US ON SOCIAL MEDIA:
Contest Rules & Regulations:
-Contest closes on November 30, 2023 at 11:59 ET.
-Must have a PAL (A Possession and Acquisition Licence (PAL) enables a licence holder to possess and use firearms in Canada. Applicants aged 18 and older may apply for a PAL, or a Restricted Possession and Acquisition Licence (RPAL), or both.)
-NO PURCHASE NECESSARY. Open to residents of Canada excluding Quebec. Must be the age of majority in your province to enter. Void where prohibited.
-By entering this contest, you are agreeing to receive emails from Sportsman Channel Canada. By signing up for our newsletter, you agree to our Privacy Policy and Terms of Service. You can unsubscribe at anytime.